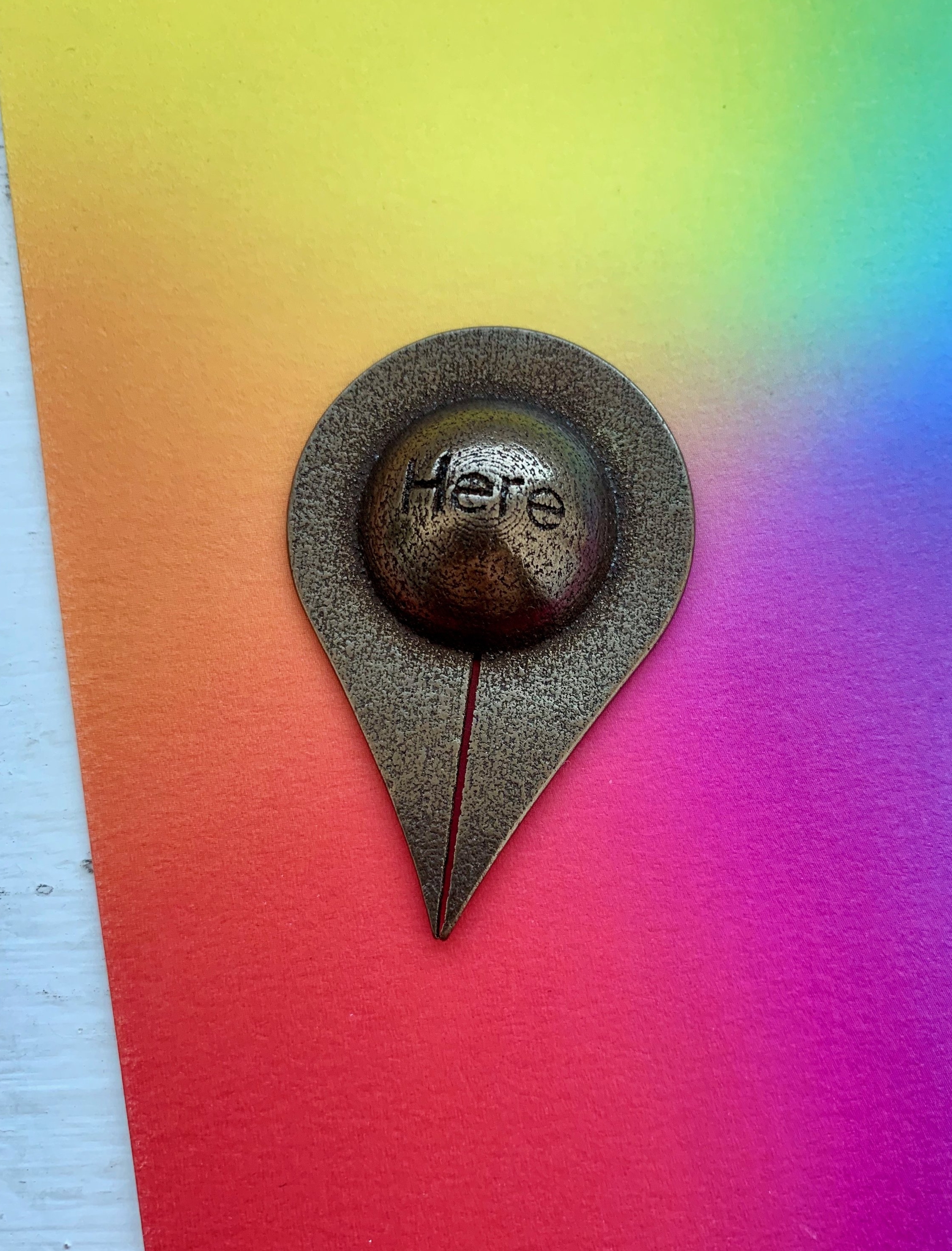 Focuser
The uni-tasking cursor for a multi-tasking world.
Point Focuser at what's important in your life and then pay attention to it. If you get side-tracked or forget what you should be doing, that's okay. Just look at Focuser and remind yourself.
The power of Focuser is that it can only point to one thing at a time. Once the item has been given adequate attention, move Focuser to another thing.
Focuser works well in groups too. Select the "Trio" option to receive three (3) Focusers, in silver steel, bronze steel, and black steel. Each person gains control of a Focuser and then see how they interact. Clarity may occur.
Each order comes with five (5) "playground" cards to use Focuser upon. One side of each card is filled with colorful concepts and starters to get you going. The other side is blank for your own life ideas/activities/goals/direction as they may be. Feel free to make more playgrounds or go rogue on other surfaces.
Focusers are custom 3D-printed in steel. Allow 4 weeks for printing, quality assurance, and delivery.
Specifications
Playground
In: 5 x / 5 y / 0.05 z
Mm: 127 x / 127 y / 1 z
Focuser
In: 1.346 x / 1.866 y / 0.333 z
Cm: 34.2 x / 47.4 y / 8.46 z
Material Volume: 1.6583cm³
Designed and 3D-printed in the USA
Patent pending
How is this 3D-printed?
Steel (60% Stainless Steel / 40% Bronze matrix material)
Tiny drops of glue are deposited onto layers of stainless steel powder until the Focuser shape is formed. Then it goes through an infusion process that replaces the glue with bronze to create a solid metal object. Finally, Focuser is processed by hand to achieve the finish and then coated with a sealant.
- EXPLORE OBJECTS -